My Team
Byron recognized that it takes a team of professionals to provide the level of personal service that he takes pride in providing to his clients.  From the initial assessment through the design and implementation of personalized Business Exit Plans Byron and his team are dedicated to providing you creative solutions for planning needs; and following the plan through to completion.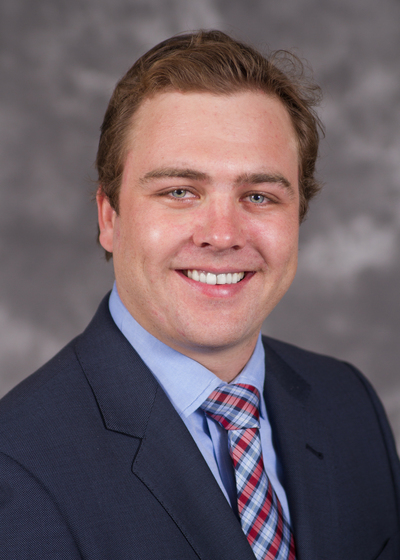 John S. Bruckner, J.D.
Mobile 402-850-8081
Office 402-891-2311

While attending Creighton University School of Law, John joined Byron McFarland's team as a college intern.  Over the next two years, John worked as a junior project manager learning the fundamentals of business succession planning from Byron and senior members of the team.  He learned first-hand about the team's resourceful approach for developing comprehensive exit planning solutions for business owners. When John received his law degree, he joined McFarland's team in 2015.  
It is John's primary responsibility to help resolve business continuity issues and develop incentive plans for key employees.  John's passion and enthusiasm for providing the creative and thorough planning solutions reflects the client focussed strategy we all strive for.
John was born and raised in Omaha, Nebraska.  He graduated from Creighton Preparatory High School, and left Omaha for the east coast to attend Saint Joseph's University, in Philadelphia, Pennsylvania.  John majored in finance and received his degree as a Bachelor of Science in Business Administration.  Each summer John before receiving his degree; he returned to Omaha to intern at MSI Systems Integrators (now Sirius Computer Solutions), an Omaha based technology company.  After graduating college, John spent a few months at the Jersey Shore before moving to Washington, D.C.  During his time in Washington, John worked for two former United States Senators and in the energy department of the Atlanta based law firm, Troutman Sanders, LLP.
John is an avid golfer, life-long snowboarder and skier, hunter, fisher and all around outdoorsman.  He enjoys camping and backpacking. He partners in hosting Husker home-game tailgate parties.  His other interests include: music, movies, landscaping, travel, reading, cars, card games and spending time with family and friends.
Connor Lacy
Financial Representative Assistant
Office 402-933-7555

Connor joined Byron McFarland's team in March of 2014.  Previously, he worked at Great Plains Hanger & Supply Co. as a consultant in Omaha, NE and Deloitte Tax LLP as a tax senior consultant in the Multistate Tax Group in Chicago, IL.  While at Great Plains Hanger & Supply Co., Connor managed the company's finances and implemented new product lines.  During his time at Deloitte Tax LLP, Connor collaborated on a variety of state tax compliance and consulting engagements for corporations and partnerships.
Connor was born and raised in Omaha, NE and is an alumni of Creighton Preparatory High School. He graduated from the University of Notre Dame with a Bachelor of Business Administration in Accounting with a minor in Italian. His education included a semester at John Cabot University in Rome, Italy where he studied Italian.  Connor is also a Certified Public Accountant licensed in Illinois.
Connor's education and previous work experience makes him key member of Byron's team. It is Connor's primary responsibility to collaborate on business continuity issues and manage client services department.
In his spare time Connor likes to golf and read.  He is always up to travel to new and interesting locations.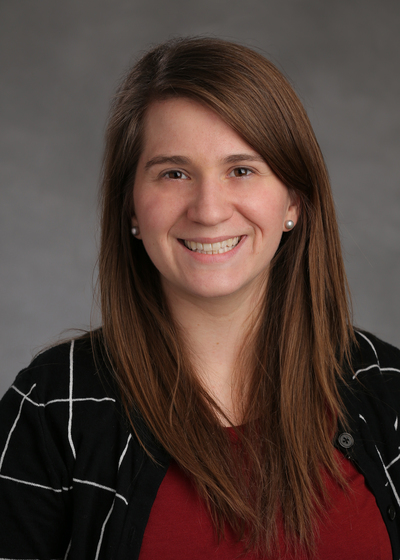 Kayleigh Jo Bain
The newest addition to McFarland's team, Kayleigh brings to our client services department her top-notch administrative skills, a naturally positive outlook, and more than a decade of experience in customer care.
Kayleigh's interests include cooking, arts and crafts, and challenging herself to see new places and try new things, but her greatest satisfaction comes from time spent with her family, friends and loved ones.